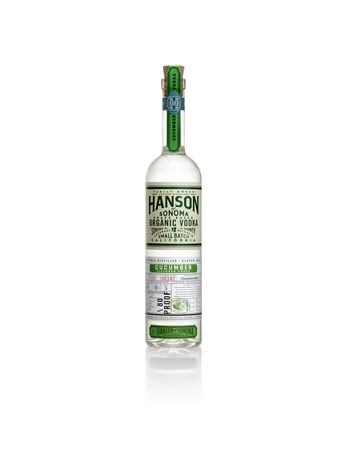 Hanson Cucumber Vodka
750ML Organic Cucumber Vodka
IT'S CUCUMBER WATER'S COOL OLDER BROTHER, AND IT'S ABOUT TO BE YOUR NEW FAVORITE INFUSED VODKA.
HOW IT'S MADE
We hand-peel, hand-seed, and hand-chop hundreds of organic cucumbers and macerate them in our Organic Original Vodka – so you can get the freshest cucumber taste without any of the fake ingredients.
HOW IT TASTES
The short answer: pretty damn refreshing. The long answer: astonishingly crisp, like rejuvenating spa water with a little (okay, not so little) kick, featuring notes of hibiscus and cilantro on the nose followed by a light and minty finish.
HOW IT MIXES
Simple is better. We prefer a splash of soda water and some cucumber garnishes, or you can get classy and go for our version of a Gimlet.