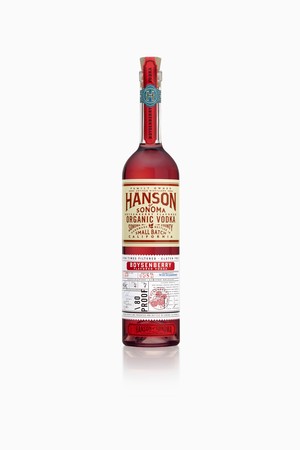 Hanson Boysenberry Vodka
750ML Organic Boysenberry Vodka

Our limited edition flavor plays hard to get – we only make it once a year, when the Boysenberries are ripe for that short few weeks in the end of the summer, which makes it taste even better.
HOW IT'S MADE
Organic Boysenberries are harvested from Swanton Berry Farms and macerated in our organic original. This is the real deal: 100% pure berry flavor, no syrups or flavorings or colorings or added sugar.

HOW IT TASTES
Like pure summer in a bottle. Fresh, tart, floral, and ready to sweep you off your feet before fall.

HOW IT MIXES
Although it's pretty exclusive, if you can get your hands on it, it makes a great specialty cocktail. Try our Boysenberry Bramble.