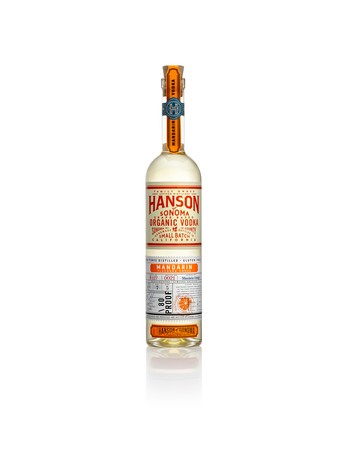 Hanson Mandarin Vodka
750ML Organic Mandarin Vodka
Because we're fans of the unconventional, we didn't just go with any old citrus infusion – we chose the king citrus, the juiciest, tastiest of them all: Mandarin.
HOW IT'S MADE
Three types of organic mandarins are peeled by hand (that's a wrist workout, trust us), and those peels are then given a long maceration in our Organic Original Vodka to infuse maximum true flavor.
HOW IT TASTES
Bright, bold, and beautiful. You've got citrus on the nose, passionfruit on the palate, and a nice lemon essence on the finish.
HOW IT MIXES
Plays well with others (especially ice and soda water). Makes a mean Mandarin Express.