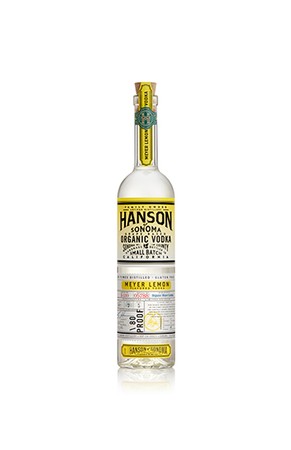 Hanson Meyer Lemon Vodka
750ML Organic Meyer Lemon Vodka
When We Found A Local family farm growing Meyer LemonS we just couldn't Resist.
HOW IT'S MADE
Fresh organic Meyer Lemons are peeled by hand, and those peels are then given a long maceration in our Organic Original Vodka to infuse that sweet tart lemon flavor.
HOW IT TASTES
Bright and sweet with a zing. You've got spicy bergamot on the nose, herbs on the palate, and a kick of spice on the finish.
HOW IT MIXES
Hard Lemonade anyone?