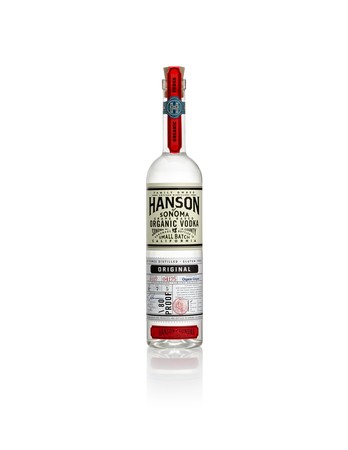 Hanson Original Vodka
750ML Organic Original Vodka
This is where it all began – the vodka that let us quit our day jobs and chase the dream of building an artisanal spirits business from the ground up.
HOW IT'S MADE
We start by harvesting the best organic grapes we can get our hands on, and then we actually make a pretty great Sonoma wine out of them. That Sonoma wine is then distilled in our unique combination pot and 50-plate column still for that extra pure, extra smooth, extra delicious taste.
HOW IT TASTES
They say the best vodkas are tasteless; we say the best vodkas taste good enough to enjoy straight up, like ours. It's complex and balanced on the nose and palate with a silky smooth mouth feel that gives way to a lasting, satisfying finish that will leave you wanting more.
HOW IT MIXES
While we're happy enough just sipping this straight from the bottle, putting it in a martini glass somehow makes it taste even better.